Beltronics HIDDEN MIRROR CORD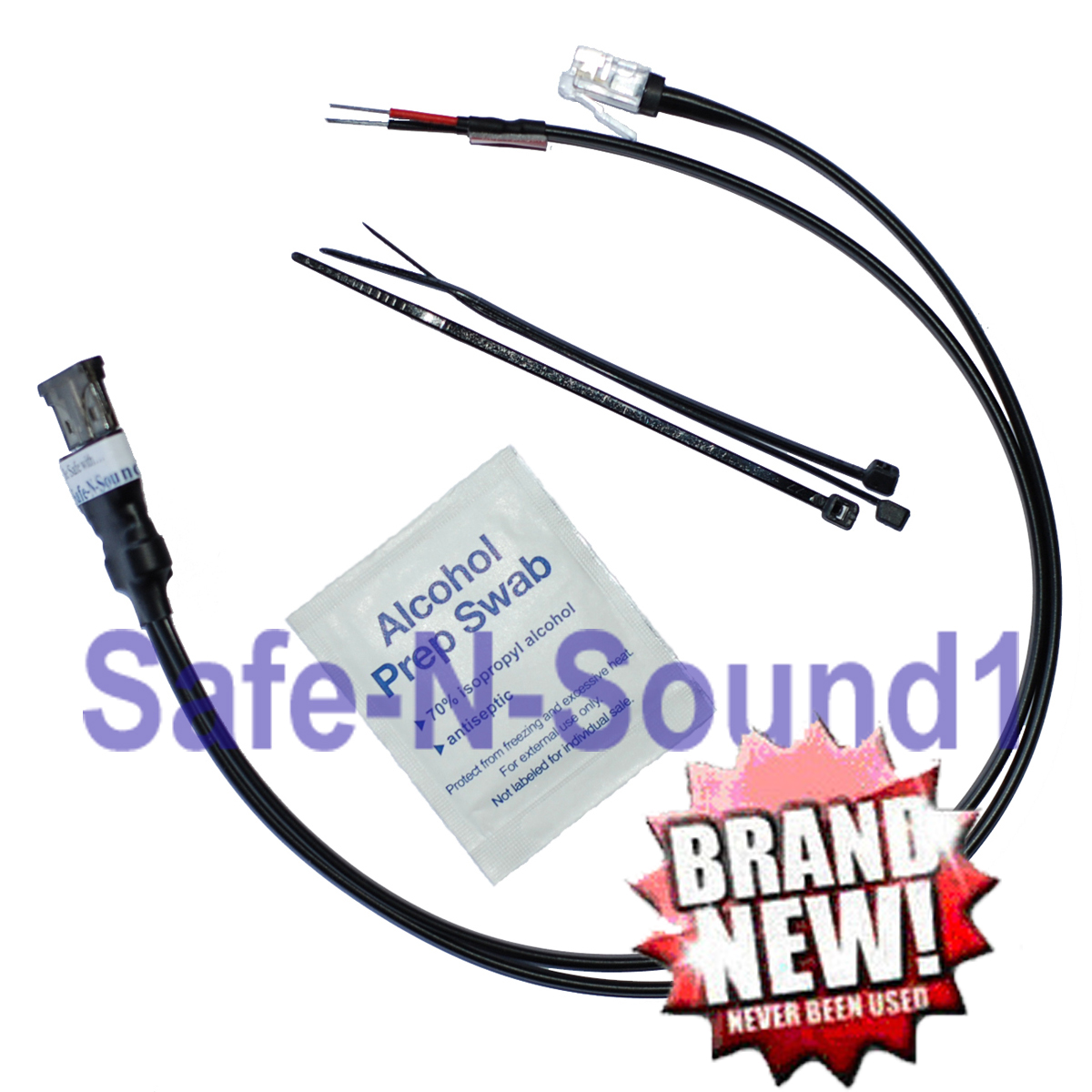 New with Detailed instructions and wire ties so you can install just like the pros.
Free up your Cigarette Lighter outlet!
Install a HIDDEN Mirror Direct Hard Wire Power Cord TODAY
We usually ship the same day so you can get your auction item with super fast shipping!
Some newer vehicles have a powered rear view mirror which allows you to install my FUSED HIDDEN MIRROR CORD by tapping the power plug and hide the wire for a cleaner, more professional look.
Just mount your radar detector close to the rear view mirror and install the cord. It's very easy to install and it's virtually HIDDEN away.
What is a HIDDEN Mirror Direct Wire Cord?
The HIDDEN Mirror Direct Wire Cord is an optional accessory that allows you to connect your radar detector directly to your rear view mirror

(leaving your lighter socket free for other uses).
the hidden mirror direct wire cord is approximately 24 inches long with a fuse in the middle to protect your investment.
Now you can wire directly to rear view mirror and eliminate dangling power cords.

This kit can be removed and installed in a different car if you ever change your vehicle.
---
This kit will work on the below detectors that uses the "telephone" type power plug.
Beltronics models:
PRO 500, PRO 300, PRO 200, PRO 100
GX65,
STi Driver, STi Magnum
Pro GX 65
Pro RX 65, Pro RX 55,
Vector 995, Vector 965, Vector 955, Vector 940, Vector 895 & Vector 795
V6, V8, V10
---
New Beltronics Hidden Mirror Cord
Make sure you get a 1 year limited warranty at no charge.
Delivery Confirmation to track your order. (available in most cases)
---
You might also be interested in:
Print this page if you are planning to send payment via money order or cashier's check.