VALENTINE Round Mute Button Plug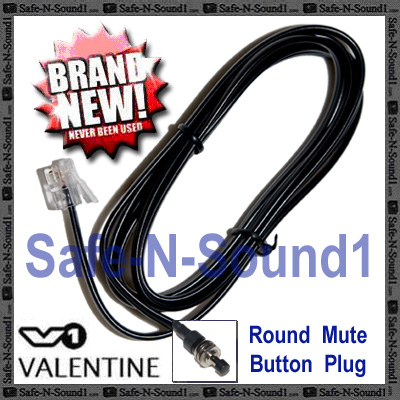 Quantities are limited. No one else has these, be the first!
What is a Round MUTE BUTTON PLUG?
The Round MUTE BUTTON PLUG is an optional accessory that allows you to connect a MUTE button to the Valentine V1 Radar Detector via the accessory outlet or optional adapter splitter.
The Round Mute Button Plug is approximately 4 feet long. One end has a modular plug and the other end has a Round Mute Button.
This kit can be removed and installed in a different car if you ever change your vehicle.
---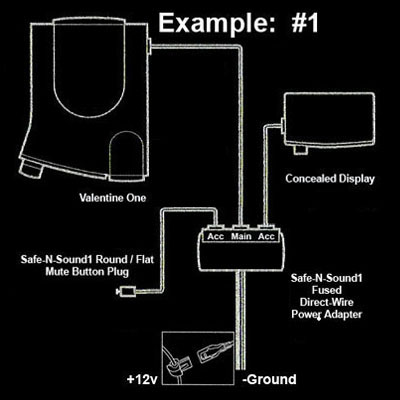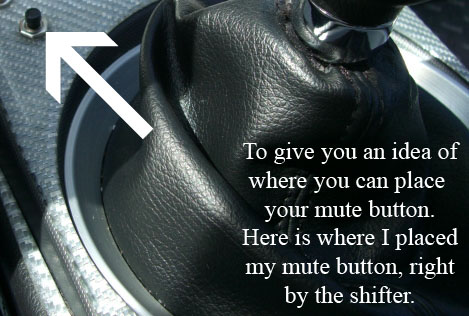 ROUND MUTE BUTTON:
Normally the cord for the mute button is about 4 feet long. Figure out where you would like to mount your mute button. The round mute button needs a hole that is approximately 1/4" or 6.5mm to mount. Try to test drill a hole onto an extra piece of plastic or wood that is not needed to make sure the hole is sufficient.

Make sure the chosen mounting location is either 1/8" or 2.5mm thickness or less. Round mute button will not screw into a hole if the mounting surface is any thicker.

Unscrew the nut from the round mute button. Place the round mute button through the hole from behind with the lock washer on it or after the mounting hole. The lock washer is the round washer with the slit in it, it is slightly curved up from each end. The lock washer is needed so the nut will not loosen from vibration. Hold the round mute button with one hand and hand tighten the nut onto the round mute button on the front side of the mounting hole. Finally tighten with a pair of needle nose pliers just until the lock washer flattens.
---
This kit will work on the below detectors that uses the "Modular" type power plug.
Valentine models:
All Valentine V1 models
---
New Valentine V1 Round Mute Button Plug

Detailed instructions to make your installation a breeze

Make sure you get a 1 year limited warranty at no charge.

Delivery Confirmation to track your order. (available in most cases)

Price: $

6.99
---
You might also be interested in:
New Valentine Direct - Wire Power Adapter
New Valentine Power Accessories
New Valentine Direct Cord Kit w/ FUSE
New Valentine Direct Cord w/ Flat Mute Button
New Valentine Direct Cord w/ Round Mute Button
New Valentine Hidden Mirror Direct Cord w/ FUSE